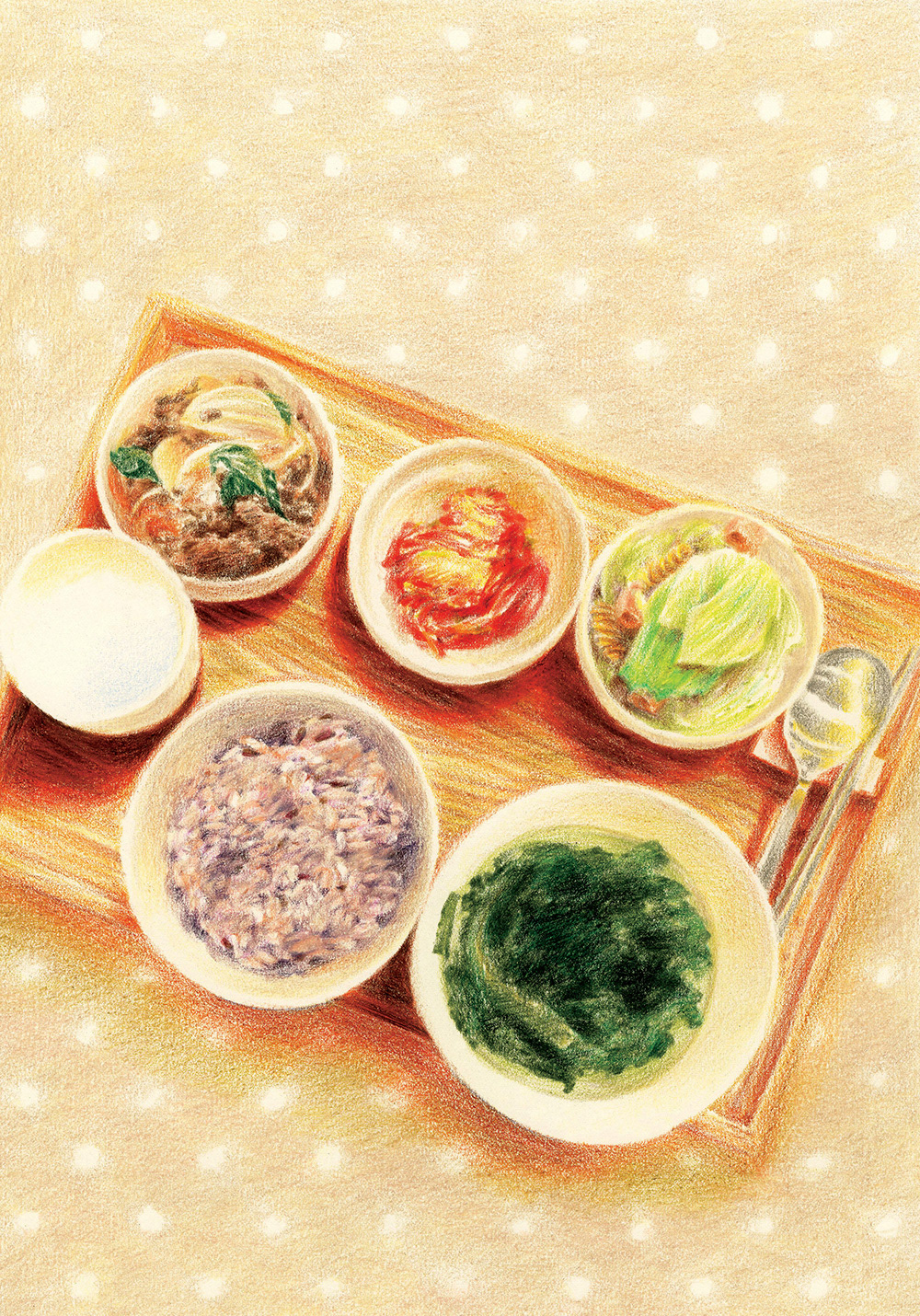 생일상 받는 기분
나를 좀 들여다보고 싶어서 간 첫 날이었어요.
어색하게 마주 앉은 처음 보는 분들과 이 밥상 덕분에 대화의 물꼬가 터지던 기억이 나요.
제 옆자리에 있던 분이 말씀하셨었죠.
"미역국을 보니까 생일상이 생각나네요."
- [맘프로젝트] 1주, 처음 받은 밥상
the feeling of a birthday present
It was the first day I went because I wanted to look at myself.
I remember meeting people who have never seen each other in an awkward way. 
Thanks to this table, the conversation broke out.
The person next to me said that.
"When I see seaweed soup, it reminds me of my birthday."
- [Mom-project] First week, First meal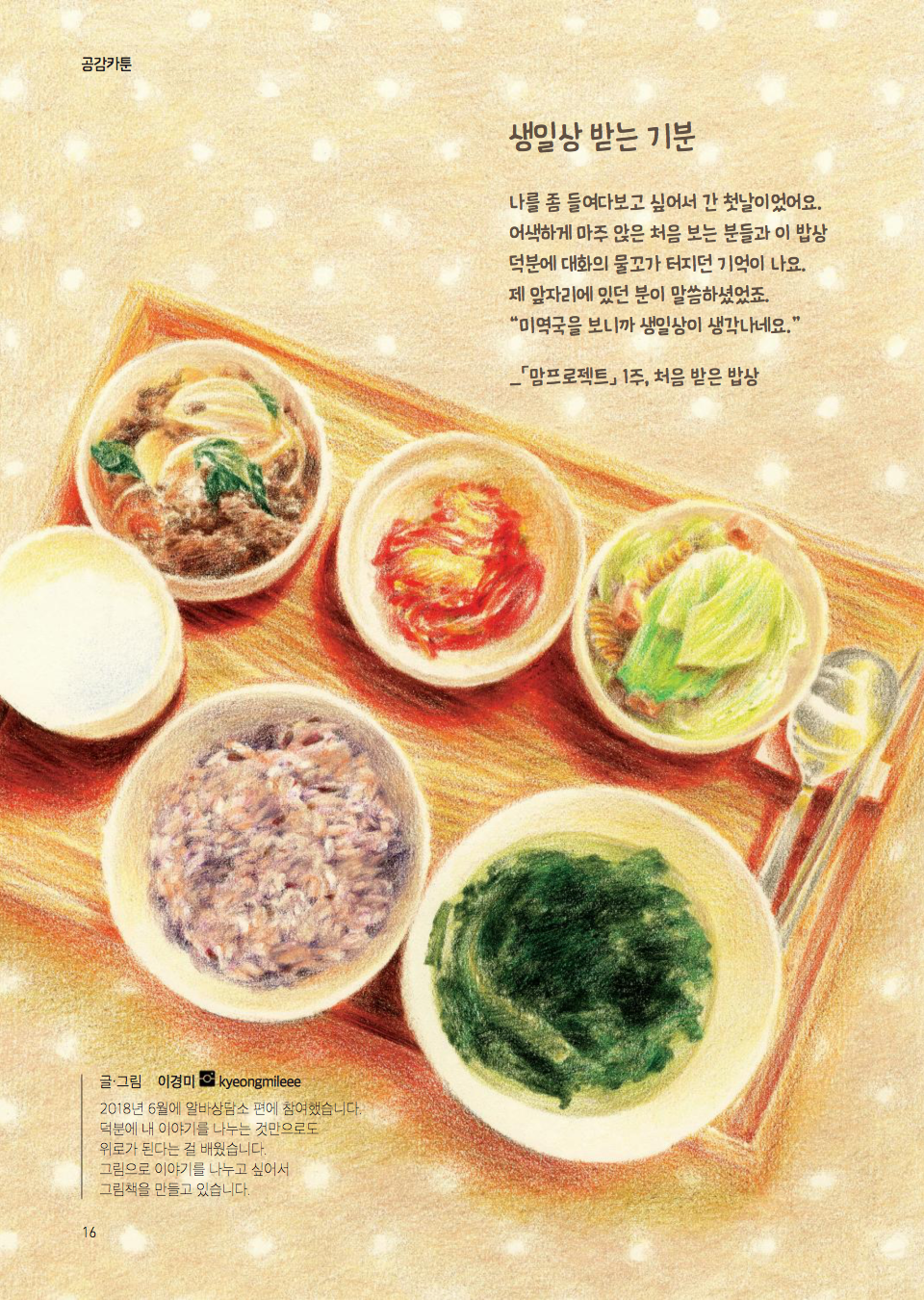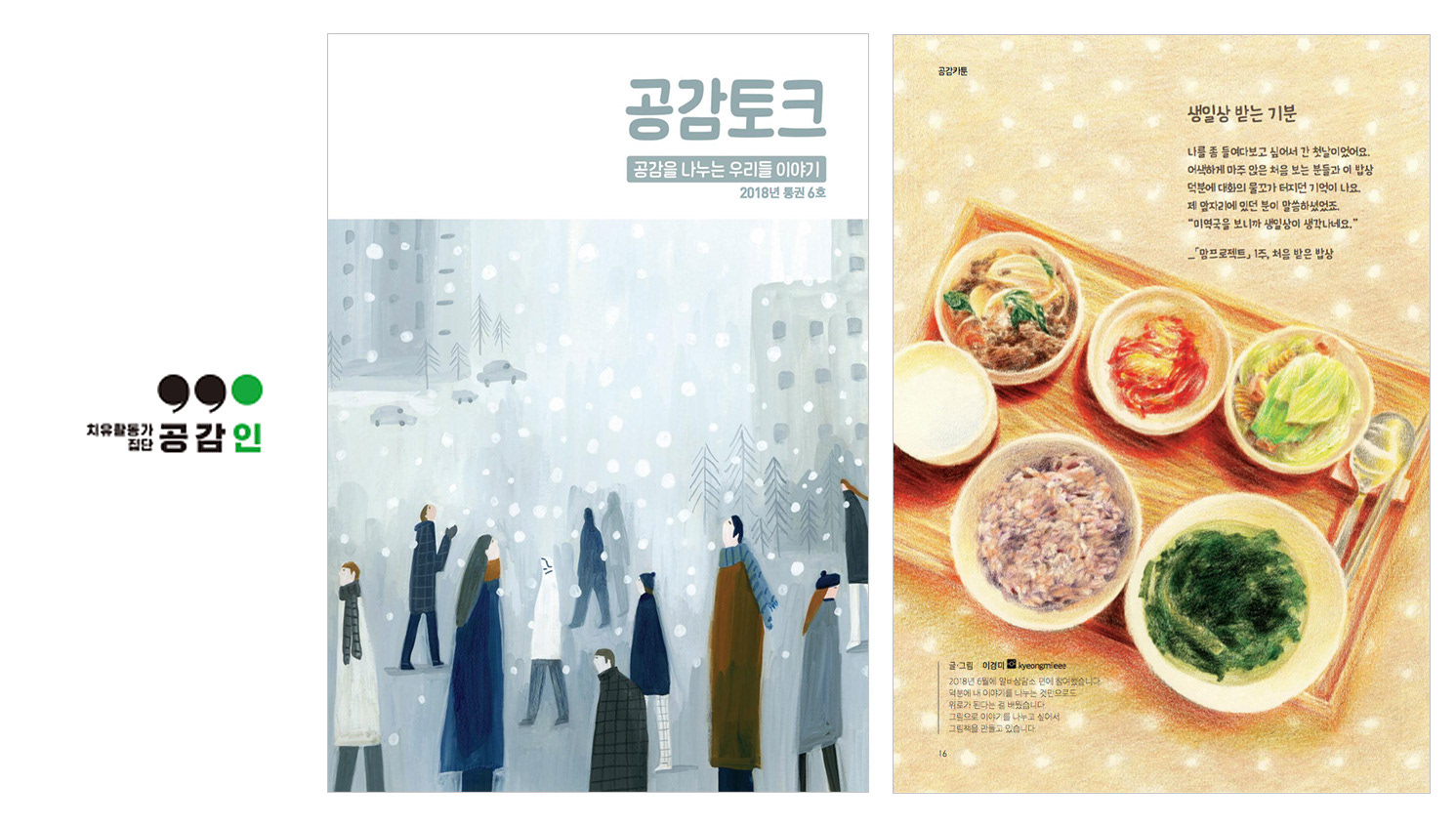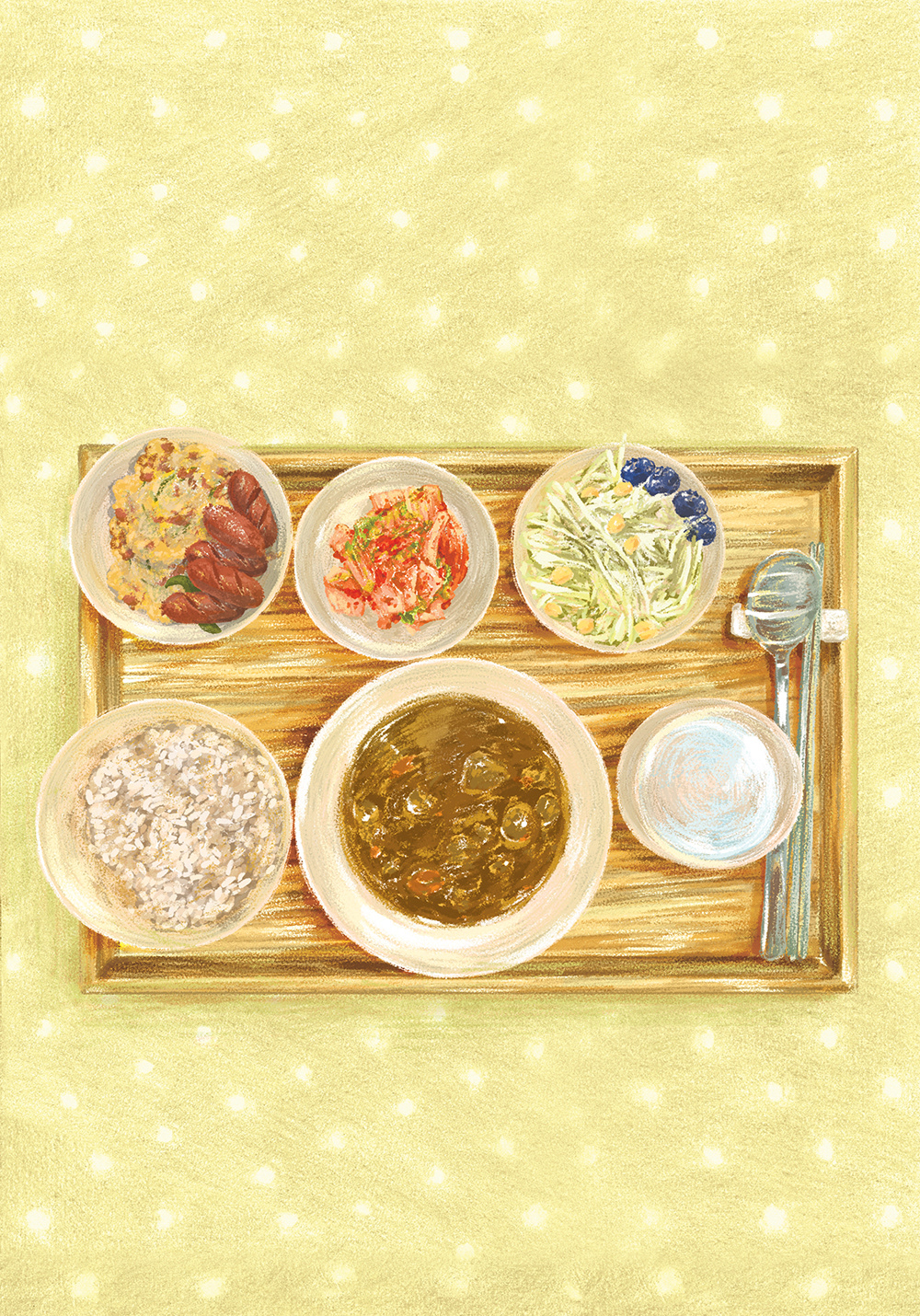 학창시절로 돌아간 기분
두 번째 받은 밥상에서는,
오랜만에 먹는 카레라이스와 비엔나 소시지에
제일 먼저 손이 가더라고요. 학교에서 급식받던
기억이 떠올랐어요. 그때도 나름의 걱정을
껴안고 있었겠지만, 지나간 날들이라서 그런 걸까요?
친구들과 까르르 웃던 기억들이 행복했어요.
그때가 그리워지네요.
- [맘프로젝트] 2주, 두번째 밥상
Feeling back to school days
In the second table,
Curry rice and Vienna sausage to eat for a long time
The first thing I saw was my hands. School lunch
I remember. Then I worry about
You might have been hugging it, but is it because it's past days?
I was happy with my friends laughing.
I miss that time.
- [Mom-project] Second week, Second meal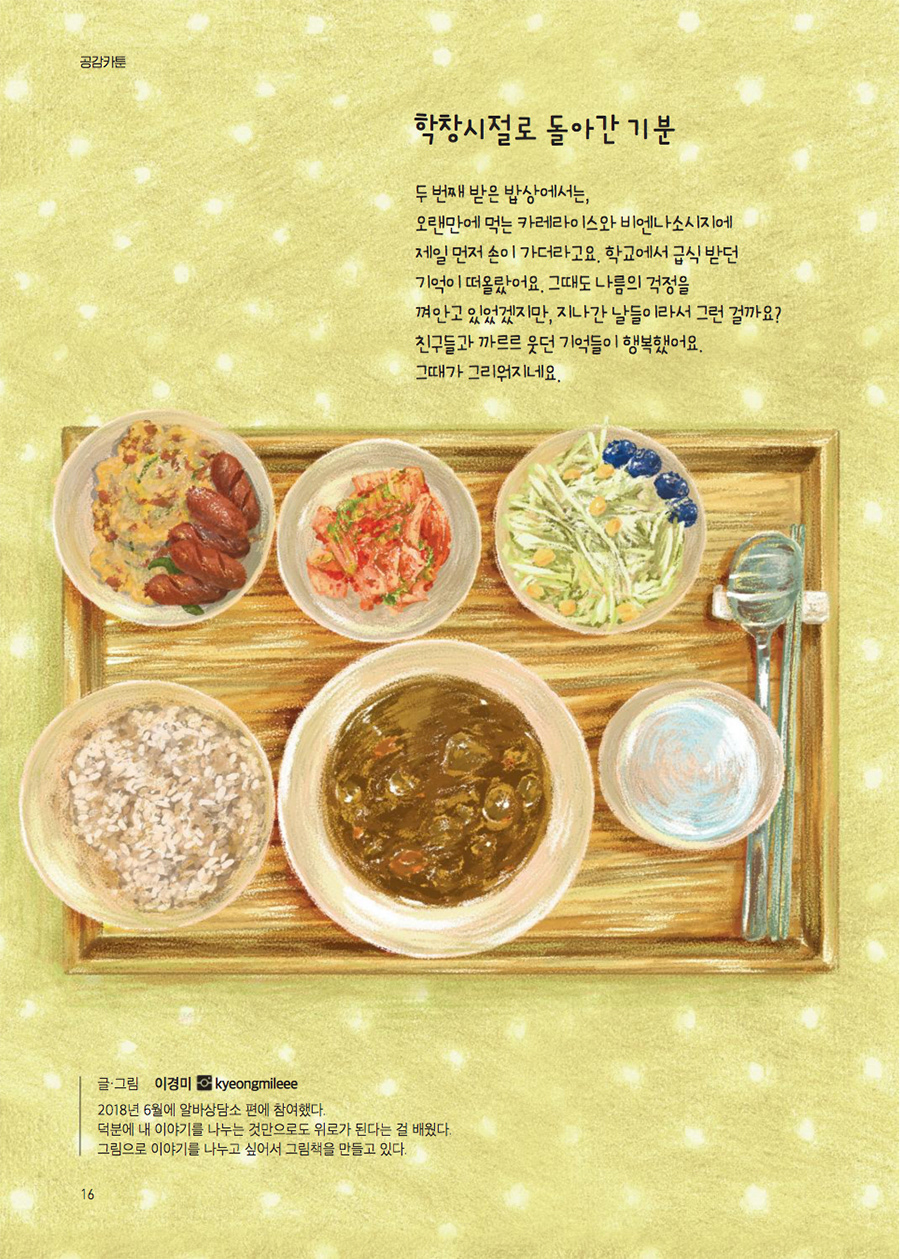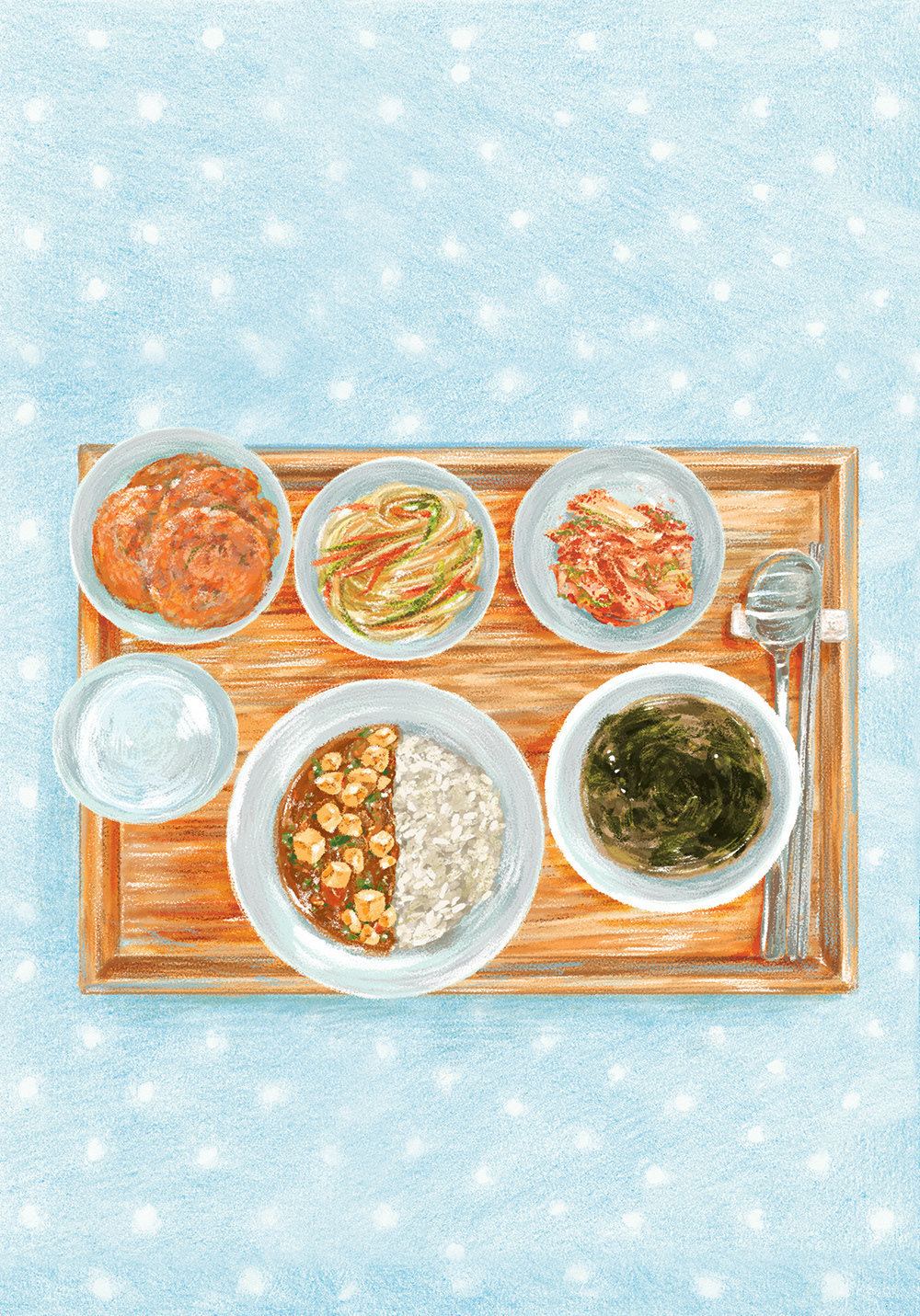 기억을 부르는 대화
세 번째 받은 밥상에서는
마파두부덮밥이 제일 먼저 눈에 띄었습니다.
저는 같은 중식당이어도 이 마파두부만큼이나
요리사에 따라 맛이 다른 요리도 없는 것 같아요.
그리고 어떤 가게든 맛있어요.
대화를 나누다 보니 마치 여러가지 맛처럼,
각자가 가진 기억이 서로에게로 퍼져나갔습니다.
- [맘프로젝트] 3주, 세번째 밥상
A memorable conversation
In the third table,
The first thing I noticed was the mapa tofu rice bowl.
EvMapo tofu rice bowl was the first thing that caught my eye.
Even if it's the same Chinese restaurant.
I don't think there are any other dishes that taste different depending on the chef.
And any store is delicious.
As we talked, as if it were a variety of tastes,
each of our memories spread to each other.
- [Mom-project] Third week, Third meal