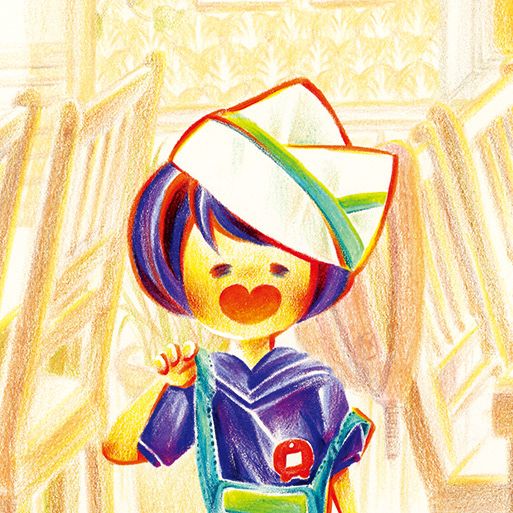 Based in SEOUL
Picture book Artist / Editorial designer / Graphic designer / Illustrator
kyeongmileee@gmail.com
Picture Book
2019. 
Jajangmyeon is here! 짜장면 나왔습니다!
/ Published by Yellow Imagination 노란상상 출간
It is the first picture book. I worked on my own writing and drawing.
Illustration
2018-19.
공감인 - 소식지 <공감토크> 그림일기 코너
(주)NE능률 - 아이챌린지 창의 프로그램 워크북 / 창의명작 액티비티북
2017.
Latelier Goch musical (bg part)
Work experience
Didimdol Education Publishing
Editorial designer
I mainly designed book cover, inner paper and also marketing and homepage accordingly.
February 2012 - May 2017 Seoul, Korea, Republic of
Education
Sungshin University
Department of Industrial Design, major in Visual communication
Book editorial design, Illustration, Typography, Moving image design, UI, Etc. 
We have experienced a wide range of visual design.
March 2008 - February 2012 Seoul, Korea, Republic of
Technology
Adobe After Effects, Adobe Illustrator, Adobe Indesign, Adobe Photoshop, Brush, Brushpen, Colored Pencil, Oil Pastels, Pencil, Water Color